Randy Rhoads' Rolling Scales
Hey everyone, today I am going over "Randy Rhoads' Rolling Scales."
In case you didn't know, Randy Rhoads was a very influential guitarist in the hard rock world during the late 70s and early 80s playing guitar for first Quiet Riot and later Ozzy Osbourne, until his life was cut short at age 25 in 1982.
His originality was in his unique, almost classical phrasing and chord progressions.
Another unique trait was the way Randy rolled through scales legato (smooth) style using his ample technique.
Today I touch on 3 examples of this style and show you how to play them.
Example 1 is from a song called Crazy Train, it is the last phrase of the solo.

Randy utilizes the F# natural minor scale (F# aeolian) later switching to F# dorian mode and finally F#m pentatonic scales.  Notice the rapid legato and rhythm acceleration from the first half of the bar into the second.
Example 2 is from a song called Mr. Crowley, the end solo.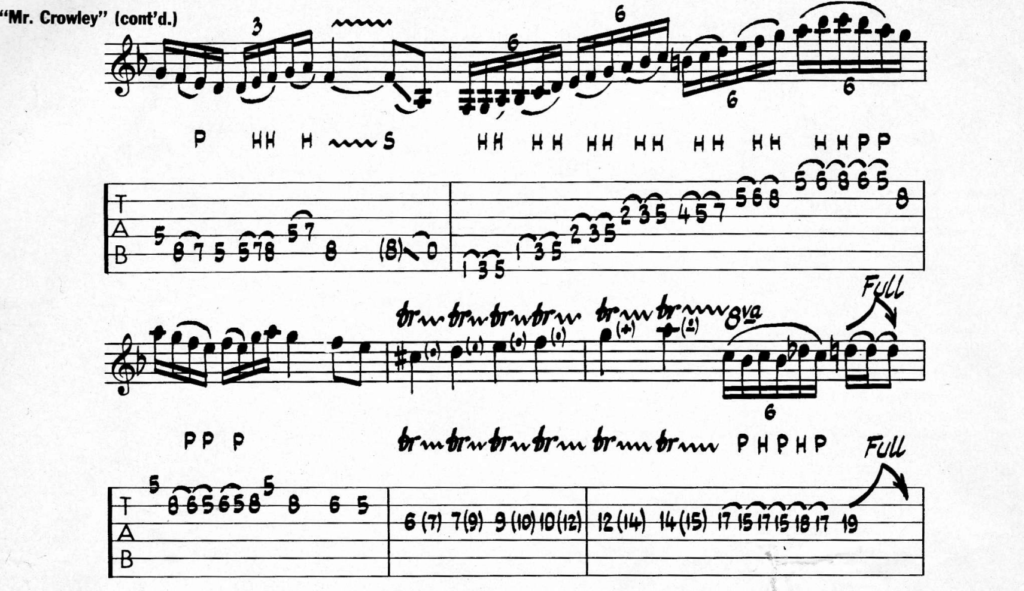 This one is in D natural minor (Fmajor) switching to F lydian then a switch back to F major in the finale.
And finally example 3 titled RR, track 12 on the remastered Blizzard Of Ozz album.


Randy was definitely influenced by Eddie Van Halen on this riff.  Notice the symmetrical pattern moved through different parts of the fretboard.  Eddie was doing this back in the late 70s on Van Halen classics like I'm The One.
Please watch the video below to get a better idea of how to play these examples.
Thanks for checking in and see you next time!