Beginner Guitar Chords
This lesson is devoted to beginners. In this lesson you will find most of the chords you will need to play many of your favorite songs. In this lesson I go over how to memorize the chords, how to switch chords easily and a couple of common strumming patters. The chords are notated on the youtube video which you can find here:
Here are the notations for the strumming section of the lesson.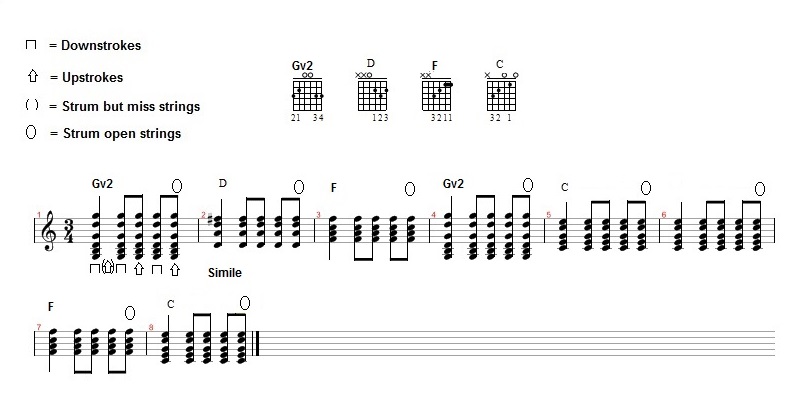 Have fun!