Prince's Top 5 Flash Guitar Solos
This lesson is dedicated to Prince's guitar prowess which was
very underrated. Prince's performance at the 2004 R&R Hall Of
Fame put many people on notice to his abilities, and so
that solo is included along with 4 of his recorded solos;
Little Red Corvette, Let's Go Crazy, Purple Rain, and
When Doves Cry.
Covered in this lesson are the techniques and scales
Prince used to create these 5 solos.
There are some complete solos, but also selected sections of solos that
I deemed "flashy" enough to analyze and teach.
Below are the tab/music, as well as scales and the video that accompanies
this lesson. In the tabs I have notate the time these licks/solos happen
in the track.
Have fun. RIP Prince.
Little Red Corvette
Little Red Corvette Tab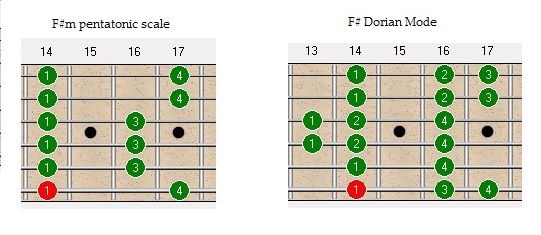 Purple Rain
While My Guitar Gently Weeps Solo from 2004 R&R Hall Of Fame
While My Guitar Gently Weeps Tab

When Doves Cry