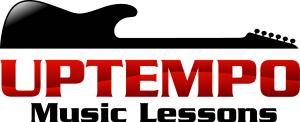 Play Guitar Like Slash – 10 Amazing Hacks!
Hi everyone, I am back and this time we are going to look into the stylistic practices of the one, the only, Saul Hudson, better known as Slash to music fans. 🙂
Slash's playing could be described as a mix of gutsy, loose, blues based riffing and classical melodic ideas, mixed with fierce and reckless abandon, and a solid foundation of worthy single note guitar riffs ala Jimmy Page.
Obviously trying to narrow down a player of such note to 10 traits is tough, but after going through dozens and dozens of Slash's solos on Guns & Roses recordings, I think I have found the quintessential traits that to me, personally exemplify the style and sound Slash epitomizes.
If you wish to skip my explanation and jump straight to the video and a PDF of all the topics covered in a tabulature format, scroll to the bottom to find links.
So without further ado, here are the 10 Hacks To Play Like Slash:
Effects – Slash is a pretty bare bones player.  He prefers to use old Les Paul guitars into 70s JMP Marshall amps and cabinets.  When he does use effects, they are classic effects like delay and wah pedal and possibly chorus once in a while.
Scales – Slash sticks to mostly pentatonic and blues major and minor scales, but I have heard him use major scales and their modes often, along with harmonic minor, phrygian dominant, and other more technical scales in his work.
Fast Scale Bursts – A more melodic bluesy player by nature, Slash can dish out some pretty fast, reckless licks when he chooses to.  Keep in mind, he is a product of the 80s when technique was all the rage for the modern guitarists of that era, and more than a little of the technical sides of players such as Eddie Van Halen and Warren DeMartini rubbed off on the young guitarist.
Theme & Variation – Slash likes to use a very strict sense of this technique in several of his solos, wherein he plays a 2 bar or 4 bar theme, then does a variation of that theme, and then comes back to the original theme.  This is a great technique for the beginner soloist to practice as it gives your lead solo lines continuity and memorability, 2 traits Slash has in abundance.
Ornamental Tones – This is a technique that a lot of jazz and blues musicians use to make their lines have more interest as it provides momentary dissonance.  The easiest way one can do this is to target the 3rd of the chord, and play a tone above and then below that 3rd, finally landing on the 3rd itself.  Slash does this a lot throughout his work, and it is an effective technique to add interest to a solo.
Sixth Intervals – This is an interval that is used extensively in country music and blues that Slash likes to employ when creating melodies that move linearly up or down the neck of the guitar.  It sounds great because it mimics the sound of 2 guitars playing harmony together.
4-3-1 Resolution Licks – Slash loves this lick, and he uses it many solos.  I am betting it is just one of those pet licks he has that pops up in his playing without him even thinking about it.  It is a nice way to resolve tension as the 4 is tense against the major or minor chord it is played against, and the resolution from 4 to 3 to 1 is nice payoff for that tension.
Ghost Bends – This is a technique I first heard Jimi Hendrix do on a live recording.  In its simplest form, you bend a note without picking it, then hit the note and release it. Slash does one better, he bends a note on a higher (pitch wise) string and allows the string below it (pitch wise) to slip under the bending finger along with the original bent string.  Once he bends the initial note to pitch, he strikes the string below it and releases both.  Very nifty!
Oblique Bends – This refers to a bend that has a note played against it that stays static.  This is a great way to add tension as the bent note grinds against the static note causing beating between the notes.  This is another technique employed heavily by country guitarists.
Double Stop Bends – If it worked for ACDC, it works for Slash. This is a great way to beef up your solos and add volume as two notes are always louder than one. 🙂

I  hope enjoyed this little synopsis of my video on Slash, subscribe and get all my latest blogs and videos.Thanks for checking it out!